You are here
Dr Misbahu Haruna Ahmad
Friday, 22 October 2021 - 6:01pm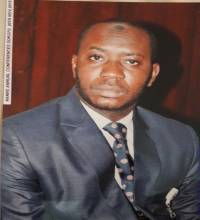 ---
Dr Tajudeen Adisa Bolanle Sanusi
Tuesday, 5 September 2017 - 11:02am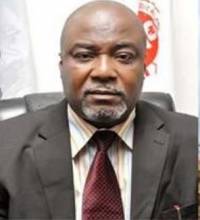 Dr Tajudeen Adisa Bolanle Sanusi is the Acting Registrar of the Medical and Dental Council of Nigeria (MDCN) - the professional health regulatory agency for the professions of Medicine, Dentistry and Alternative Medicine in Nigeria. He was appointed on 23rd December, 2016
He completed his medical training in Dentistry in 1987 from the University of Ibadan, Nigeria.
---
Dr Dapo Majekodunmi
Thursday, 8 September 2016 - 6:26pm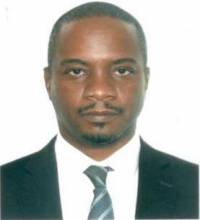 Dr Dapo Majekodunmi is a Consultant Obstetrician & Gynecologist and Medical Director of St. Nicholas Hospital, a position he was appointed to in 2000.
He completed his medical training in 1989 from the University of Lagos Teaching Hospital, Nigeria. Following which he went to the UK for his post graduate training in Obstetrics and Gynecology and became a member of the Royal College of Obstetrics and Gynecology in 1997.
He has been the driving force behind the development of St. Nicholas Hospital, especially with the recent expansion to different locations within Lagos.
---
Dr Ayoola Shonibare
Saturday, 6 August 2016 - 8:28am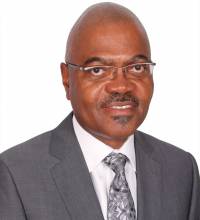 Dr Ayoola Shonibare is a Consultant Urologist and Kidney Transplant Surgeon with over 25 years experience. He was a key member of the team that performed the first Kidney transplantation in Nigeria in March 2000, and has since performed about 65% of all the Renal Transplantation cases in the country to date. He also performed the first Paediatric Kidney transplant in the entire West African sub-region on 7th August 2009 , and the first kidney transplant at the University Teaching Hospital Ibadan in 2009. He supervised and actively supported the first Kidney Transplantation at Lagos State University Teaching Hospital in November 2015.
For his profile, visit HERE
---
Prof. Francis Abayomi Durosinmi-Etti
Monday, 18 July 2016 - 4:54am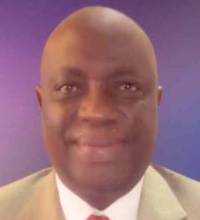 Prof. Francis Abayomi Durosinmi-Etti is the first full Professor of Radiation therapy and Oncology appointed by the University of Lagos or by any other University in Nigeria. He served as the pioneer Chief Medical Director and Chief Executive Officer of the National Hospital, Abuja. Through his position at the United Nations, International Atomic Energy Agency (IAEA) in Vienna, Austria between 1988 and 1995, he has been instrumental to the development of Radiotherapy in 45 developing countries of the world spanning Africa, Asia, Pacific, Eastern Europe and Latin America. He is a recipient of the prestigious National Honour's award of the Officer of the Order of the Federal Republic (OFR). For his profile, visit HERE
---
Prof. Olugbenga Mokuolu
Sunday, 5 June 2016 - 11:27am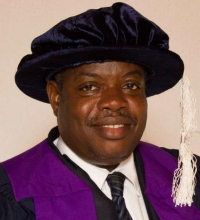 Dr. Olugbenga Mokuolu is a Professor of Paediatrics at the University of Ilorin, Nigeria, with neonatology and malaria as his main areas of research focus. He has over 20 years' experience in the care of newborns in the tropics, malaria case management and diverse public health activities. He also has vast experience in Health administration, lecturing, human resource management, ICT and project management. For his full profile, visit HERE
---
Dr Eleanor Nwadinobi
Monday, 9 May 2016 - 7:46am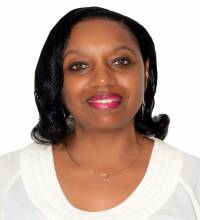 Dr. Eleanor Ann Nwadinobi is a medical doctor and a gender and human rights consultant. She is currently a manager with the Nigeria Stability and Reconciliation Programme (NSRP), a peace building programme managed by the British Council and funded by UK aid. She is vying for the position of International President-Elect of Medical Women's International Association (MWIA).
For her profile, visit HERE
For her flyer and Manifesto, visit HERE
---
Dr Ebun Ladipo Bamgboye
Sunday, 24 April 2016 - 7:02pm



Dr. Ebun Bamgboye is a Consultant Physician and Nephrologist, with a special interest in Nephrology (kidney medicine). He is the head of the Dialysis/Transplant Unit at St. Nicholas hospital and the Clinical Director of the Hospital. For his full profile, visit HERE
---
Prof. Innocent Achanya Otobo Ujah
Wednesday, 13 April 2016 - 8:48am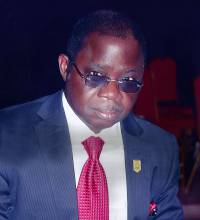 Dr Innocent Ujah, is a Professor of Obstetrics and Gynaecology and Consultant Obstetrician and Gynaecological Surgeon. He is also the current Director General/C.E.O of the Nigerian Institute of Medical Research (NIMR). For his full profile, visit HERE
---
Dr. Okechukwu Ogah
Saturday, 2 April 2016 - 2:14pm



Dr. Okechukwu Ogah is a Consultant Physician/Cardiologist (Special Grade) at the University College Hospital, Ibadan. He recently served as the Commissioner/ Chief Executive officer, Ministry of Health, Abia State (August 2010- May 2015). For his full profile, visit HERE
---