You are here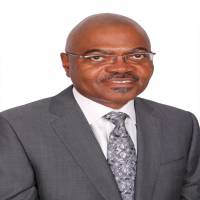 Dr Ayoola Shonibare
Speciality/Area of Interest:
Urologist
Degrees:
MB,CHB BA (Biology); FRCS (Ireland); FWACS (West Africa)
Experience:
38 years 3 months
Place of Work:
Vantage Medical Centre Plot 10b Fabac Close Victoria Island Lagos
Bio
Mr. Ayo Shonibare is a Consultant Urologist and Kidney Transplant Surgeon with over 25 years experience gathered across several healthcare institutions in Nigeria and globally.
Mr. Shonibare qualified as a medical practitioner from the Royal College of Surgeons in Ireland in 1985.
Following his graduation, he underwent postgraduate training in surgery at various centers of excellence in the UK. He was awarded the Surgical Fellowship of the Royal College of Surgeons in 1991 and worked as a Surgical Registrar in Mount Vernon Hospital, Northwood, United Kingdom before returning to Nigeria in 1993.
He joined Saint Nicholas Hospital in 1993 as a Consultant Surgeon /Urologist and rose to the position of the Medical Director in 1995, a position which he held for four years , after which he left to set up his own urological center. As the Medical Director of Saint Nicholas Hospital he was directly responsible for organizing and overseeing clinical activities connected with the medical and paramedical management of the hospital.
He is currently Medical Director and Consultant Urologist at Vantage Medical Centre, a busy private urological practice in Victoria Island, Lagos. He is also visiting Consultant to many hospitals including Saint Nicholas Hospital, Lagos, Reddington Hospital, Lagos, and the University College Hospital, Ibadan.
Mr. Shonibare has made immense contributions to pioneering work in the field of Kidney Transplantation in Nigeria . He was a key member of the team that performed the first Kidney transplantation in Nigeria in March 2000, and has since performed about 65% of all the Renal Transplantation cases in the country to date. He also performed the first Paediatric Kidney transplant in the entire West African sub-region on 7th August 2009 , and the first kidney transplant at the University Teaching Hospital Ibadan in 2009 . He supervised and actively supported the first Kidney Transplantation at Lagos State University Teaching Hospital in November 2015.
He was a member of the team of Surgeons from Transplant Links UK that performed the first kidney transplant in Ghana in 2008 at Korle Bu Teaching Hospital Accra, and subsequently offered his support for ongoing training programs at the same institution. He is an International Society of Nephrology (ISN) Educational Ambassador. In this role he has trained local Surgeons on arterio-venous fistula at Doula General Hospital, Cameroon and Konkola Mine Hospital in Zambia.
He attended a Diploma course on Laparoscopic Surgery in July 2008 at the Laparoscopy Hospital in Delhi, India, a course on Minimal Access Urological Surgery at the famous Mansoura Institute of Urology and Transplantation, Egypt in 2009 and the Intensive Urology Laparoscopic course at the prestigious Laparoscopic Training Center in Strasbourg France, in June 2011. He also attended the Global Leadership Academy Program at the Cleveland Clinic Ohio, in April 2016.
He is a professional member of the The Transplant Society, British Transplantation Society, British Association of Urological Surgeons, International Society of Nephrology, Nigerian Association of Nephrology, Vice President of Nathan Kidney Foundation, and President of the Transplant Association of Nigeria.
Mr. Shonibare plays Golf, Lawn Tennis, Squash, Table Tennis and Chess, he also Swims and plays the Piano. He is an Alumnus of the Lagos Business School.
Mr Shonibare is currently involved as a lead promoter in the establishment of a world class multi specialty hospital, to be built in Lagos.