You are here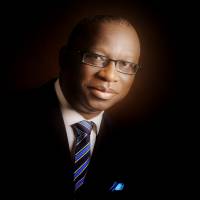 Dr Ebun Bamgboye
Speciality/Area of Interest:
Nephrologist
Experience:
39 years 9 months
Place of Work:
Saint Nicholas Hospital Lagos Lagos
Institution Attended: University of Ilorin
Bio
Dr. Ebun Bamgboye is a Consultant Physician and Nephrologist, with a special interest in Nephrology (kidney medicine). He is the head of the Dialysis/Transplant Unit at St. Nicholas hospital and the Clinical Director of the Hospital.
Dr. Bamgboye graduated from the University of Ilorin in 1984. Following this, he did his house job at Lagos University Teaching Hospital. He then spent 2 years working as a Medical Officer in Kaduna following his National Youth Service year. In 1988, Dr. Bamgboye returned to Lagos University Teaching Hospital where he worked and trained as a resident Doctor for 5 years. After obtaining his fellowship of the West African College of Physicians in 1994, he was appointed Consultant Physician/ Nephrologist and Head of Dialysis unit at Gbagada General Hospital, Lagos. He worked there for 4 years before moving to St. Nicholas Hospital.
Dr. Bamgboye has been employed at St. Nicholas Hospital since February 1998. Over the years he developed one of Nigeria's most prestigious and functional Dialysis Units, which receives referrals from around the world. He is also the Head of the St. Nicholas Renal Transplant Unit. The Renal Transplant Unit has been running for over 15 years now and was the first unit in Nigeria and Sub-region to perform a successful kidney transplant and has performed over 80% of all Kidney Transplants in the Sub – Saharan African.
He is currently a member of the Africa Subcommittee COMGAN, organ of the International Society of Nephrology and the Advisory Board, St. Nicholas Hospital, Lagos.
Dr. Bamgboye was announced the 13th President of the Nigerian Association of Nephrology during its 26th Annual Conference which took place in Akure, Ondo State from 16th February, 2014 to 21st February, 2014.
Dr. Bamgboye has been in office as President of the Association for the last two years, February 2014 to February 2016. He is also the current president of the Transplant Association of Nigeria..
Dr. Bamgboye has several publications to his credit, amongst which are: 
Experience in the first 350 sessions of dialysis at the Dialysis Centre, Gbagada General Hospital.  -  Presented at the Nephrology Association of Nigeria Conference, Enugu – April 1995.
Chronic Renal Failure at Lagos University Teaching Hospital. A Ten-year Review:Transplantation Proceedings – 1992:24(5): 1851 – 1852.   - Presented at the 1st International Congress on Dialysis and Transplantation in Developing Countries – Singapore 1992.
Acute Renal Failure at Lagos University Teaching Hospital. A Ten-year Review. Presented at the International Conference on ARF Chapel Hill, North Carolina, USA 1992.
Recombinant Erythropoietin in Anaemia of Chronic Renal Failure in Sickle Cell Disease.  -  Presented at the ISN Conference, Jerusalem 13 –18 June 1993.
Frequency of Electrocardiographic Abnormalities amongst Chronic Renal Failure Patients in Lagos.  Part II Dissertation Thesis – April 1994.
Experience of the first 9 Live Donor Renal Transplants in Nigeria. Presented at the World Congress of Nephrology,San Francisco, California, USA October 13 – 17, 2001.
Haemodialysis in Developing Countries; with Nigeria as Surrogate. Invited presentation at the COMGAN/ISN Satellite Conference. Santa Fe, New Mexico, USA October 18 – 21, 2001.
Establishing a Renal Transplant Programme in a Third World Economy; "The Nigerian Experience". Invited presentation at the World Congress of Nephrology (COMGAN) Conference, Berlin, Germany June 7 – 12, 2003
ESRD in sub-Saharan Africa. Invited presentation at The World Congress of Nephrology, Singapore. June 2005.
Renal Disease in Sub-Saharan Africa Chapter in "Kidney Diseases in the Developing World and ethnic Minorities".    Edited by Prof Meguid El Nahas. University of Sheffield, Sheffield UK. Taylor and Francis group 2005.
ESRD in sub-Saharan Africa. Ethnicity and Disease. Vol 16 Spring 2006 S2-5-9
12. Global patient registry for influenza A/ H5N1: Strengthening results using multiple imputations. Invited presentation at XII International Symposium on Respiratory Viral Infections, Rome, Italy, March 2011.
13. Global patient registry for A/H5N1: A modest success story.  Invited presentation at XII International Symposium on Respiratory Viral Infections, Rome, Italy, March 2011.
14. Multiple Imputations: Application to a Global Avian Influenza Registry. Invited presentation at 27th International Conference on Pharmacoepidemiology and Therapeutic Risk Management, Chicago, USA, 14-18 August 2011.
15. Effectiveness of Oseltamivir Treatment in Human Influenza A (H5N1) Infections: An Updated Analysis. The 4th European Scientific Working group on Influenza Conference.  Malta, 11-14 Sep 2011.
16. Clinical Characteristics & Treatment Effectiveness in Possible Human Cases of H5N1.  The Fourth European Scientific Working group on Influenza Conference.  Malta, 11-14 Sep 2011.
17. Strengthening Observational Evidence for Antiviral Effectiveness in Influenza A (H5N1). An article published in the Journal of Infectious Diseases, Oxford Journals, Volume 204 Issue 5 September 1, 2011 pp: 810-811. 
Macrolides and anti-inflammatory agents in the treatment of avian influenza (H5N1).  XIV International Symposium on Respiratory Viral Infections. Istanbul, Turkey, 23-26 March 2012.
The clinical presentation of H5N1 avian influenza in children. An article published in the Journal of Clinical Infectious Diseases 2012:55 (1 July)
Determinants of Antiviral Effectiveness in Influenza Virus A Subtype H5N1. An article published in the Journal of Clinical Infectious Diseases 2012; doi: 10.1093/infdis/jis509
Recognizing true H5N1 infections in humans during confirmed outbreaks.  This is an open-access article distributed under the Creative Commons Attribution License. (Received 21 January 2013 – Accepted 15 May 2013). J Infect Dev Ctries 2014; 8(2):202-207. doi:10.3855/jidc.3329
Challenges of Practice in a Resource Limited Environment: Focus on Africa. Presented at the 10th Conference on Kidney Disease in Disadvantaged Populations, a Satellite Symposium of the WCN 2015, Cape Town, 17-18 March 2015
Sustainability and Diversity: Bridging the gap: Transitions between and within dialysis and transplantation. Presented at the ISN World Congress of Nephrology 2015, Cape Town, South Africa, March 13-17, 2015