You are here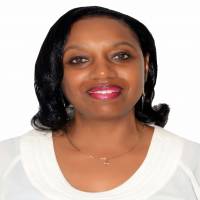 Bio
Dr. Eleanor Ann Nwadinobi is a medical doctor and a gender and human rights consultant. Currently she is a manager with the Nigeria Stability and Reconciliation Programme(NSRP) a peace building programme managed by the British Council and funded by UK aid. she  is the holder of the EMA (European Union masters in Human Rights and Democratisation) from Venice, Italy . As consultant to DFID, CIDA and UN agencies, Dr. Nwadinobi has participated in programme reviews including HIV/AIDS, Reproductive Health, Girl Education, Child Protection, Water and Sanitation Projects in Nigeria. 
She is the founding Zonal Coordinator of the Coalition on Violence Against Women. She sits on the Board of several International and National Organisations including Blossoms of the Vine Fellowship (BVF), Widows Development Organisation (WiDO) .  In 2013 she was honoured in New York at the CSW by Nation to Nation networking with an award of merit. 
Dr. Nwadinobi is a visiting speaker at the Lehigh University, Bethlehem Pennsylvania, USA. Her hobbies include swimming and gardening. Dr. Nwadinobi is happily married to Okey Nwadinobi a Federal Commissioner in Nigeria and is the mother of four delightful children, 2 boys and 2 girls.
Her passion for the Medical Women's Association of Nigeria (MWAN) and Medical Women's International Association (MWIA) is evident through the following positions and activities:
 ACTIVITIES IN MWAN 
1982- MEMBER SINCE 1982
1991- MEMBER BIENNIAL ORGANISING COMMITTEE MWAN, ENUGU 
1993- NATIONAL ASSISTANT SECRETARY 
1995- IRENE IGHODARO PRIZE WINNER(Outstanding contribution to MWAN) 
1997- PRESIDENT, MWAN ENUGU ZONE
2000- SECRETARY, LOC MWIA NEAR EAST AND AFRICA CONGRESS, ABUJA, NIGERIA 
2005 -MWAN NATIONAL PRESIDENT 
POSITIONS IN MWIA
1995- MEMBER MWIA SCIENTIFIC COMMITTEE 
1998- MEMBER MWIA ETHICS AND RESOLUTIONS COMMITTEE 
2000- MWIA SCIENTIFIC COMMITTEE GRANTEE
2002- MEMBER MWIA FINANCE COMMITTEE 
2005- MEMBER MWIA ETHICS AND RESOLUTION COMMITTEE
2007 - VICE -CHAIR MWIA FINANCE COMMITTEE 
2008- NEW YORK UN CSW MWIA PANEL 
2009- NEW YORK UN CSW MWIA PANEL 
2011 -CHAIR FINANCE COMMITTEE and JOURNAL COORDINATOR 
2013- MWIA FINANCE COMMITTEE MEMBER 
OTHER ROLES
Nominated successor UN DPINGO Sub-Saharan Africa Chair from MWAN 
Author of several publications and recipient of numerous awards, her personal profile featured in Friedrich Ebert Stiftung publication titled "The hands that build Nigeria: Nigerian women role models".
Her work with the United Nations has included consultancy services to UNIFEM, UNDP and UNICEF. From 1999 - 2000 Dr. Nwadinobi served on the UNICEF Zone - Safe Motherhood  committee. 
She is the Immediate past Sub-Saharan Africa Regional Chair of the United Nations NGO/DPI Executive Committee. 
UNIFEM panelist at United Nations General assembly special session UNGASS -2000.
From 2009 - 2015, Dr. Nwadinobi has been a United Nations Commission on the Status of Women (CSW) keynote speaker, panelist and delegate. 
NIGERIA'S CONTRIBUTION TO MWIA
Nigeria contributes meaningfully through her technical expertise and numbers to MWIA. 
Nigeria has best practices in ensuring Medical Women Associations are active in  at least 30 of the  country's 36 States, including the Federal Capital Territory. 
Nigeria domesticated and evaluated MWIA resolutions during Dr. Nwadinobi's tenure as Nigeria MWAN President.