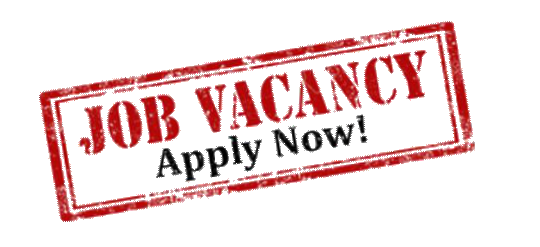 Introduction:
A highly specialised gynaecological private hospital in Port Harcourt is inviting applications from suitably qualified candidates for the position of Medical Officer
Contract Type: Permanent
Working Pattern: Full-Time
Location:
Port Harcourt, Rivers State
Job Description:
Job Summary
• The Medical Officer is responsible for applying medical knowledge and skills in the diagnosis, disease prevention and treatment of patients.
• Assisting the gynaecologist in managing infertility cases, including history taking, investigations, performance of ultrasound scan, assist in minimal access surgeries.
• Candidate must be willing to be trained on the job.
Job Description
• We are seeking a highly capable medical officer to manage our medical team and to supervise the healthcare services that they provide.
• In this role, your duties will include serving as a clinical advisor, overseeing clinical trials, and maintaining high standards of patient care.
• To ensure success, medical officers should exhibit extensive clinical knowledge and demonstrable experience in a similar managerial role.
• An accomplished medical officer will be someone who can align their medical expertise with best practices in health administration.
Job Requirement/Qualification:
• MBBS or its equivalent; additional certificate is a plus
• Full registration with the Medical and Dental Council of Nigeria
• Valid medical practicing license
• Candidate must have a minimum of 1-2 years post NYSC experience
• Preferably above 40 years old
• Basic and Advanced life support skills
• Willing to act and eager to adopt new opportunities and tough challenges with a sense of urgency, high energy, and enthusiasm
• Good communication and interpersonal skills
• Sound medical knowledge
• Good leadership and counselling skills
• Patient-focused approach
• Excellent organizational skills and attention to detail
• Flexible, team player, and critical thinker
Job Responsibility:
• Monitor and provide general and follow up care to patients at designated work stations.
• Liaise with consultants and specialists on patients' medical condition
• Prescribe and carry out appropriate investigations and medication in line with diagnosis and as directed a specialist.
• Examine and evaluate patients to diagnose their medical conditions in liaison with respective specialists/consultants.
• Prompt incidence reporting and management of patients' grievances
• Maintain complete and accurate documentation of patients' encounters.
• Provide health education and support to patients and their attendants
• Liaise and work with other medical and non-medical staff to ensure quality care is given to patients
• Ensure smooth running of the outpatient clinics
• Maintain confidentiality and impartiality
• Comply with the use of Standard Operating Procedures and policies / adherence to quality standards and clinical practice guidelines
Other Benefits
• Accommodation will be provided
Method of Application:
To apply, please complete the form below: