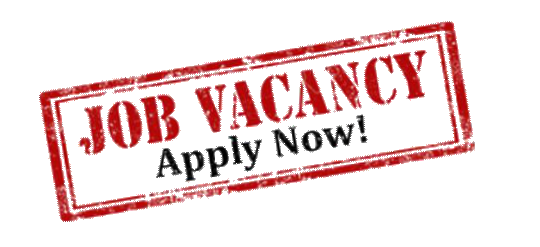 Introduction:
An 80-Bed Multispecialty Hospital in Ikeja, Lagos is seeking to engage a Director of Clinical Services to work in their reputable organization.
Applications are hereby invited from suitably qualified candidates for the role
Contract Type: Permanent
Working Pattern: Full-Time
Job Requirement/Qualification:
·         Education: MB;BS or MB;CHB degree from an accredited college of medicine, completed an approved fellowship training program of Nigerian or West African Postgraduate training program.

·         Experience: Minimum of ten (10) years full time clinical practice after residency required. Minimum of two (2) years of medical staff leadership with increasing responsibilities, such as Chief of Staff or Department Chairperson required. Experience with hospital medical staff credentialing and peer review activities required. Experience managing physician performance in a hospital or group setting preferred. Development and implementation of quality improvement programs, including physician profiling and resources management preferred.

·         Licensure: Unrestricted license to practice medicine in Nigeria.

·         Working knowledge with utilization management and level of care determinations required.

·         Familiar with hospital standards and accreditation process; hospital rules and regulations required.

·         Knowledge of quality improvement process helpful.

·         Ability to effectively deal and interact with a diverse population; to effectively handle interpersonal conflict.

·         Skills in principal- based negotiation; persuasion and organization.

·         Ability to speak publicly

·         Working use of descriptive statistics to analyze and draw conclusions.

·         Basic understanding of epidemiologic concepts and utilization review (i.e., InterQual standards).

·         Personal computer skills preferred, (i.e., spreadsheet use; presentation program; relational database and word processing).

·         Working Conditions/Physical Requirements Subject to long and irregular hours and many interruptions.

·         Must meet health and physical standards deemed necessary for the performance of duties.

·         Work requires a great deal of time and tolerance for stress. 
Job Responsibility:
·         The function of the Director of Clinical Services is to serve as liaison between the CEO/COO and the Medical Staff
·         Oversees all clinical and related activities of the hospital
·         The position of Director of Clinical Services is an experienced physician leader who effectively provides liaison between the medical staff and hospital/corporate administration.
·         The position carries with it the full authority for overseeing all clinical and medical activities of the hospital/medical center.
·         As a member of the hospital management team, the Director of Clinical Services is the driver of clinical quality improvement, especially regarding medical staff involvement, and always attentive to the concerns of the medical staff.
·         One of his/her primary functions is to oversee evaluation and management of the clinical practices within the hospital.
Method of Application:
To apply, please complete the form below: