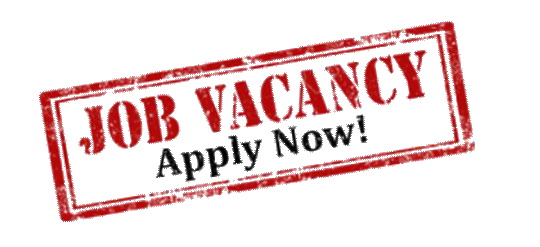 Introduction:
The client is looking for a Program Manager to oversee and manage the conduct of a major multi-center clinical trial, with sites in Lagos and Kano states. The candidate will be based in Lagos and must have experience in managing clinical research; he or she must have also carried out research of their own. The contract is for 3 years in the first instance but may be reviewed.
JOB TITLE: Program Manager
JOB TYPE: Contract
LOCATION: College of Medicine, University of Lagos, Idi-Araba Lagos
PROGRAM DIRECTOR (PD): Prof. B.B. Afolabi, Department of Obstetrics and Gynaecology, College of Medicine, University of Lagos. (Principal Investigator IVON trial)
Location:
College of Medicine, University of Lagos, Idi-Araba Lagos
Job Description:
1)   Working with the Principal Investigator (PI/PD) in overall project management and execution of the project and to provide backup support as needed. The project manager will be expected to be in charge of the whole study and ensure all aspects of it are executed according to the project timelines.
2)   Working with the PI and the Research Management Office (RMO) to ensure the project is meeting proposal conditions and expectations.
3)   Developing internal reporting systems, writing reports and maintaining excellent records.
4)   Supporting the project team with the setup and different implementation phases of IVON trial to ensure conformance to the work plan and standards.
5)   Managing multiple tasks related to the project to ensure deadlines are kept.
6)   Keeping records of all activities.
7)   Creating, reviewing and updating status reports/findings, plans, specifications, cost estimates and other project documentation.
8)   Coordinating all work to ensure compliance with all applicable timeline and programme plan.
9)   Handling daily project correspondence with the project team, partners, internal and external clients.
10)Managing user account details of the IVON trial e-mail and other systems as necessary.
11)Supporting a project team with internal and external project meetings including team meeting minutes.
12)Coordinating submissions of all proposals, budget reports and other ancillary materials emanating from the implementation of the IVON trial.
13)Assisting in the proper organization of proposals and analysis of data emanating from the IVON trial.
14)Managing various logistics associated with meetings, training and travel conferences including e-meetings involved in the implementation.
15)Working with the Principal Investigator/RMO on an ongoing basis to compile information regarding study progress to provide projections for additional grant funds.
16)Processing information to accurately determine grant disbursement and ensure timeliness/propriety of disbursement; coordinate with accounts payable to maximize efficiencies.
17)Liaising with the RMO to prepare monthly or quarterly schedules to support invoices based extraneous fees, etc., when appropriate.
18)Reconciling study funds and disbursements at completion.
19)Providing assistance during the closeout process after project completion to ensure funding compliance.
Job Requirement/Qualification:
•  A PhD degree in a public health specialty from a reputable institution OR MBBS degree with a master's in public health (MPH) 
•  In addition to your entry qualifications, you will be required to register and complete the online CITI course, which is a mandatory ethical compliance course. 
 •  You will also be required to complete a project management course online if you do not have a recent one but meet all other criteria. 
Skills
•  Advanced skills in the use of Microsoft Office Suite especially Word, Excel and PowerPoint. 
•  Use of other statistical analysis packages will be required. 
 •  Excellent verbal and written communication. 
 •  Organised and able to meet deadlines. 
 •  Publication(s) in peer-reviewed journals will be an advantage. 
 •  Certification in project management and basic accounting will be an advantage. 
•  Previous experience with clinical trials will be an advantage. 
PERFORMANCE GOALS: 
•  Ensure the PI and all stakeholders are kept abreast of timelines and program plans for the timely implementation of each activity according to schedule. 
 •  Initiate reminders and coordinate all activities of partners and generate periodic reports. 
 •  Complete ALL tasks on time. 
 •  Ensure quarterly and annual reports are completed and sent on time 
Method of Application:
To apply, please complete the form below:
The deadline is 24th November 2020.