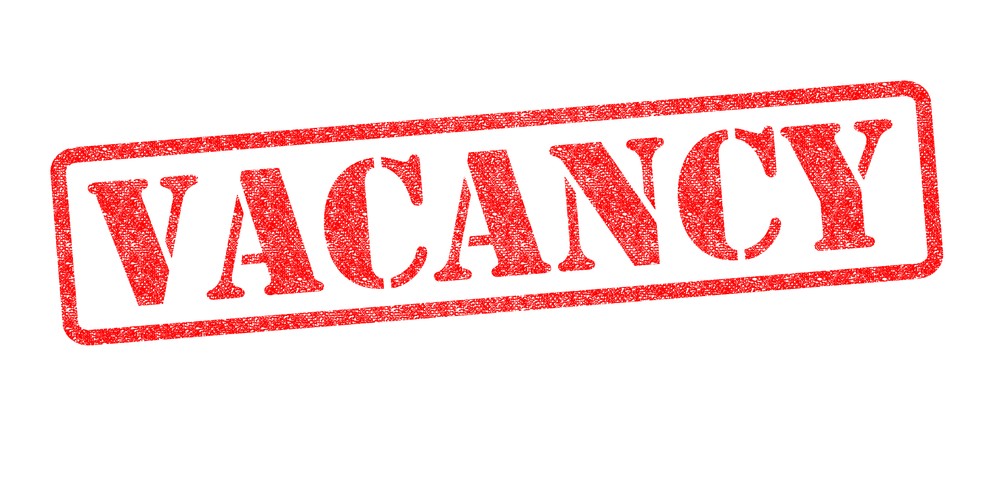 Introduction:
A private hospital in Lagos is inviting applications from suitably qualified candidates for the position of Consultant in Obstetrics and Gynaecology
Reference Number: COBG01
Salary Grade: 800,000 - 1,500,000 (negotiable)
Contract Type: Permanent
Working Pattern: Full-Time
Number of Posts:1
Organization: SOUTH SHORE WOMEN'S AND CHILDREN'S HOSPITAL
Location: Lagos
Job Summary
Provides medical and surgical care to women and has particular expertise in pregnancy, childbirth, and disorders of the reproductive system.
REQUIREMENTS

            ESSENTIAL

          DESIRABLE

Qualifications

·        

MBBS/MB ChB

·        

FMCOG or equivalent

·        

Valid MDCN practicing license

 

·        

Subspecialty training

·        

Msc, Phd

·        

Two to Five years post residency experience.

Clinical Experience

·        

Appropriate competencies and skills in general Obstetrics and Gynaecology

·        

Must be able to perform Obstetrics and Gynaecology scan

·        

Experience in minimal access surgery and/or assisted reproductive technique or fetal and maternal medicine

·        

A research interest in area of expertise

Management and Administrative Experience

·        

Evidence of leadership and management

·        

Ability to carry out administrative duties in the department

·        

Experience of risk management programmes

Teaching experience

·        

Enthusiastic

·        

Ability to teach clinical skills

 

Research Experience

·        

Knowledge of research, methodology and ability to interpret published research

·        

Abstracts or publication of journals

Clinical Audit

·        

Knowledge & evidence of participation in clinical audit

 

Other attributes

 

 

 

 

 

 

 

 

 

 

 

 

 

 

 

 

 

 

 

·        

Highly committed to team work

·        

Compassionate and effective communicator

·        

Enthusiastic about hands-on, clinical Obstetrics and Gynaecology

·        

Enquiring, critical approach to work

·        

Caring and supportive attitude to patients

·        

Supportive to colleagues

·        

Able to communicate effectively with patients, doctors and nurses

·        

Committed to Continuing Professional Development

·        

Enthusiastic and willing to undertake additional professional responsibilities

·        

Formal training in communication skills
Job Description:
Essential Functions
·         Provide patient focused Obstetrics and Gynaecology services and ensure optimal care of patients.
·         Records and reports test results and examination of information to diagnose medical condition of patient.
·          To provide antenatal, intrapartum and postnatal care in the obstetric service in close co-operation with other specialties.
·         Collect, record, and maintain patient information, such as medical histories, reports, and examination results.
·         Explain procedures and discuss test results or prescribed treatments with patients.
·         Monitor patients' condition and progress and re-evaluate treatments as necessary.
·         Perform caesarean sections or other surgical procedures as needed to preserve patients' health and deliver babies safely.
·         Prescribe or administer therapy, medication and other specialized medical care to treat or prevent illness, disease, or injury.
·         To establish and run a one-stop out-patient hysteroscopy clinic as well as other minimal access surgeries at the Ikeja branch.
·         To facilitate & participate in weekly departmental meetings and meetings related to the ongoing review and evaluation of the obstetrics and gynaecology service.
·         Refer patients to medical specialist or other practitioner when necessary.
·         Treat diseases of female organs.
·         Conduct research to develop or test medications, treatments, or procedures to prevent or control disease or injury.
·         Consult with, or provide consulting services to other physicians.
·         Direct and coordinate activities of nurses, medical officers, assistants, specialists, therapists, and other medical staff.
·         Plan, implement, or administer health programs in the hospital for prevention and treatment of injuries or illnesses.
·         Participate in continuing professional development at local and international level.
·         Participate in clinical recruitment exercises for the hospital.
·         To participate in Clinical observership and trainings, also to adopt the role of clinical supervisor to medical officers.
Condition of Service
·         Must meet the essential person specification
·         Provision of satisfactory references
·         The appointee is expected to undergo annual appraisal within the hospital's framework and attain appropriate and sufficient continual professional development to meet required recommendation
Competencies
·         Active Listening
·         Critical Thinking
·         Sound Judgment and Decision Making
·         Time Management
·         Learning Strategies
·         Active Learning
·         Quality Control Analysis
·         Good Writing skills
·         Problem Solving
·         Management of Personnel Resources
Supervisory Responsibilities
This position is responsible for the direct supervision of all employees in your area of speciality and Medical Officers under the supervision of the Medical Director.
Job Requirement/Qualification:
 Expected Hours of Work
This is a full time position. Days and hours of work are Monday through Sunday, 8 a.m. to 5 p.m. On-call duties inclusive which will be 1 in 2 consultants (week days) and 1 in 3 consultants (weekends).
Location
Required to work in multiple branches in Lagos owned by the hospital.
Additional Eligibility Requirement
·         Excellent people skills, with an ability to partner with a dynamic leadership team.
·         Possess personal qualities of integrity, credibility, and commitment to corporate mission.
·         Flexible and able to multitask; can work within an ambiguous, fast-moving environment, while also driving toward clarity and solutions; demonstrated resourcefulness in setting priorities and guiding investment in people and systems.
·         Independent and strong Entrepreneurial attitude, confident, Global thinker, Self-starter, Good analytical skills.
Other Duties
Please note that this job description is not designed to cover or contain a comprehensive list of activities, duties or responsibilities that are required of the employee for this job. Duties, responsibilities and activities may change at any time with or without notice.
Employment Benefits
Health Insurance
Pension Scheme
Paid public holiday/annual leave authorised by management
Medical
Successful candidate will be expected to have a medical check done by the hospital.
Selection Process
Recruitment for this position will be in two stages: 
·         An initial sift to create a shortlist
·         Face-to-face interview
Feedback will only be provided if you are successful in the interview
Eligibility
External recruitment only
Working for SSWCH
We recruit by merit on the basis of fair and open competition.
SSWCH embraces diversity and promotes equality of opportunity.
Interview Dates
Interviews will be held at SSWCH In December 2020.
Method of Application:
Interested applicants should complete form below