You are here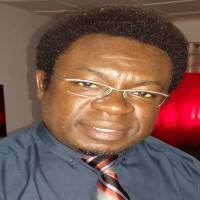 Dr Francis Ukwuije
Speciality/Area of Interest:
Public Health Physician
Experience:
17 years 7 months
Place of Work:
Federal Ministry of Health Abuja FCT
Bio
Francis Ukwuije is a Medical Doctor, Public Health Specialist, and a Senior Health Economist, with over 11 years progressive Government, Private Sector, and NGOs experience. He gained automatic entry into the Federal Ministry of Health (FMOH) in 2007 having earned the prestigious Nigerian President's Honours Award as the Best and Most Outstanding Corps Member in Nigeria between 2005 and 2006. 
Having built a credible and successful public service career in strategic management and health financing, he was seconded to the Population Council Nigeria from 2012 to 2014 Health Economics Research and expanded Council's portfolio to about $5 Million. He conducted cost-effectiveness analysis (CEA) of three HCT Strategies in reaching Male MARPs, publishing three papers and made two international conference presentations.
Dr. Ukwuije successfully reviewed Enhancing Nigeria's Response to HIV/AIDS (ENR) Value for Money (VFM) Framework and conducted VFM Analysis on the ENR Project. Francis was an Editorial Team Member, in developing VFM Structured Approach Manual for Nigerian DFID projects. 
As an exceptional Change Agent, he has catalyzed high impact interventions for health in Nigeria including facilitating a multi-country study on Hepatitis and Hepatocellular Carcinoma and led the high-level advocacy to the Nigerian Health Minister that immediately resulted in the creation of the Nigerian National Hepatitis Control Program in 2013.
Since 2014, Francis is the Senior Health Economist at the Department of Health Planning, Research and Statistics, FMOH, guiding the establishment of the Health Financing Equity and Investment Branch, which provides central coordination for UHC in Nigeria. He is developing national Investment Case for Health; Health Financing policy and Implementation Strategy; Health Technology Assessment (HTA) Guidelines; and protocols that support evidence based budgeting and domestic resource mobilization. 
Dr. Ukwuije leads an inter-agency Task Team on the National Health Accounts (NHA) and leads efforts in making Performance Based Financing (PBF) a part of the national policy. He coordinates the National Health Act 2014 Core Secretariat and the Global Financing Facility (GFF) Secretariat. 
His passion is to see a Nigeria where everyone especially those most in need will have access to the quality healthcare that they need at the right time, free at the point of use.