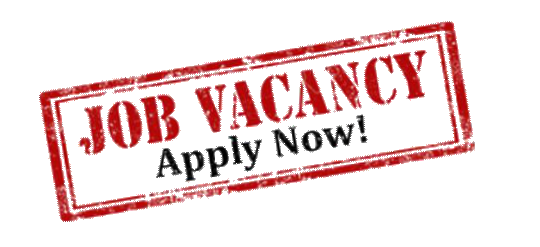 Introduction:
A private hospital in Ikoyi, Lagos State is inviting applications from suitably qualified candidates for the position of Consultant Gynaecologist.
Salary Grade: Negotiable based on skills and experience
Contract Type: Permanent
Working Pattern: Full-Time
Job Description:
Responsible for all Assisted Reproductive services and gynaecological procedures.
Job Requirement/Qualification:
· MBBS
· Fellow of the West African College of Surgeons (FWACS), Fellow of the Nigerian Medical College of Surgeons (FNMCS)
· Minimum of 2 years post fellowship work experience
· Proficient in computer
· Good knowledge of theatre procedures
· Good knowledge of medical equipment such as scanners etc
· Pro-activeness and alertness
· Teamwork
· Creativity
· Integrity
· Problem Analysis
· Process Improvement
· Good Leadership skills
· High Energy Level
· Good verbal and written communication
· Good leadership and motivational skill
· Honesty
· Customer Orientation
· Attention to details
· Strong organizational skills, confident, friendly & approachable
Job Responsibility:
· Conducts Initial Consultation and clinical evaluation for new clients and way-forward for returning clients
· Conducts follow-up, pre- and post-treatment visits for clients
· Holds enquiry sessions with potential clients, as well as further enquiry for some others.
· Conducts stimulation folliculometry and determine timing of trigger for clients on treatment
· Prepares and types out medical reports and referral letters for clients including ANC referrals for pregnant clients.
· Conducts first, second and third trimester pregnancy scans.
· Provide medical counselling for clients where needed.
· Prepares and conducts a failed cycle review with clients, also a member of failed cycle review committee
· Conducts post treatment reviews with clients, including post IUI, post aspiration/PGD and cancelled IVF cycles (including those who had no transfers).
· Conducts pre- and post-operative reviews for endoscopy
· Conducts "egg retrieval" procedures after stimulation.
· Conducts Embryo transfers for clients
· Conducts intrauterine insemination procedures.
· Supervises BDU to ensure that the policies and programmes of Nordica are being carried out and pursued.
· Undertakes and supervises presentations of Nordica Brand at both in-centre, out-centre and media programmes
· Coordinate fertility school presentations.
· Conducts minor gynaecological procedures like: Sonohysterogram, endometrial scratching and dummy transfers
· Assists in major endoscopic surgeries
· Ensure regular posts/sharing of articles, opinions and open discussions on social media channels.
· Contributing clinical expertise to patient care and providing guidance.
· Ensuring compliance with healthcare regulations and safety standards.
Method of Application:
To apply, please complete the form below: