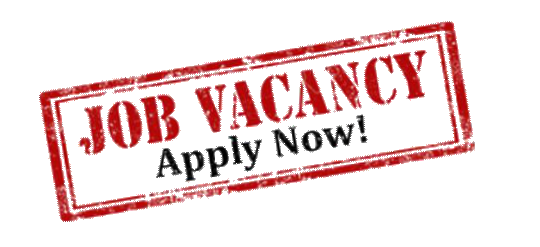 Introduction:
A private hospital Hospital in Victoria Island, Lagos is inviting applications from suitably qualified candidates for the position of Consultant Obstetrician and Gynaecologist.
Salary: Negotiable based on skills and experience
Working Pattern: Full-Time
Job Summary: Provides medical and surgical care to women and has particular expertise in pregnancy, childbirth, and disorders of the reproductive system with the opportunity to train in laparoscopy and hysteroscopic surgery.
Job Requirement/Qualification:
1.      MBBS/MB ChB
2.      FMCOG or equivalent
3.     Valid MDCN practicing license
4.     Two to five years post residency experience
5.     Appropriate competencies and skills in general Obstetrics and Gynaecology
6.     Must be able to perform Obstetrics and Gynaecology scan
7.     Experience in minimal access surgery (Laparoscopy and Hysteroscopy) and/or assisted reproductive technique or fetal and maternal medicine
8.     Evidence of leadership and management
9.     Ability to carry out administrative duties in the department
10.   Enthusiastic
11.    Ability to teach clinical skills
12.   Knowledge of research, methodology and ability to interpret published research
13.   Special interest in any of the following will be an advantage: Laparoscopy, Hysteroscopy, Obstetrics and Gynaecology scanning, Assisted Reproduction and Fetal/maternal medicine
14.   A research interest in area of expertise
15.    Active Listening
16.   Critical Thinking
17.    Sound Judgment and Decision Making
18.   Time Management
19.   Learning Strategies
20.   Active Learning
21.    Quality Control Analysis
22.   Good Written and verbal communication skills
23.   Problem-Solving
24.   Management of Personnel Resources
25.   Excellent people skills, with the ability to partner with a dynamic leadership team.
26.   Possess personal qualities of integrity, credibility, and commitment to the corporate mission.
27.   Flexible and able to multitask; can work within an ambiguous, fast-moving environment, while also driving toward clarity and solutions; demonstrated resourcefulness in setting priorities and guiding investment in people and systems.
28.   Independent and strong Entrepreneurial attitude, confident, Global thinker, Self-starter, good analytical skills. Highly committed to teamwork
29.   Compassionate and effective communicator
30.  Enthusiastic abouthands-on, clinicalObstetrics andGynaecology
31.    Enquiring, criticalapproachtowork
32.   Caring and supportiveattitudetopatients
33.   Supportivetocolleagues
34.   Able to communicateeffectively with patients,doctorsand nurses
35.   Committed to Continuing professional Development
36.  Enthusiasticandwillingtoundertakeadditional professionalresponsibilities
Job Responsibility:
1.      Provide patient focused Obstetrics and Gynaecology services and ensure optimal care of patients.
2.      Records and reports test results and examination of information to diagnose medical condition of patient.
3.     To provide antenatal, intrapartum and postnatal care in the obstetric service in close co-operation with other specialties.
4.     Collect, record, and maintain patient information, such as medical histories, reports, and examination results.
5.     Explain procedures and discuss test results or prescribed treatments with patients.
6.     Monitor patients' condition and progress and re-evaluate treatments as necessary.
7.     Perform caesarean sections or other surgical procedures as needed to preserve patients' health and deliver babies safely.
8.     Prescribe or administer therapy, medication and other specialized medical care to treat or prevent illness, disease, or injury.
9.     To establish and run a one-stop out-patient hysteroscopy clinic as well as other minimal access surgeries at the Ikeja branch.
10.   To facilitate & participate in weekly departmental meetings and meetings related to the ongoing review and evaluation of the obstetrics and gynaecology service.
11.    Refer patients to medical specialist or other practitioner when necessary.
12.   Treat diseases of female organs.
13.   Conduct research to develop or test medications, treatments, or procedures to prevent or control disease or injury.
14.   Consult with, or provide consulting services to other physicians.
15.   Direct and coordinate activities of nurses, medical officers, assistants, specialists, therapists, and other medical staff.
16.   Plan, implement, or administer health programs in the hospital for prevention and treatment of injuries or illnesses.
17.   Participate in continuing professional development at local and international level.
18.   Participate in clinical recruitment exercises for the hospital.
19.   To participate in Clinical observership and trainings, also to adopt the role of clinical supervisor to medical officers.
Method of Application:
To apply, please complete the form below: