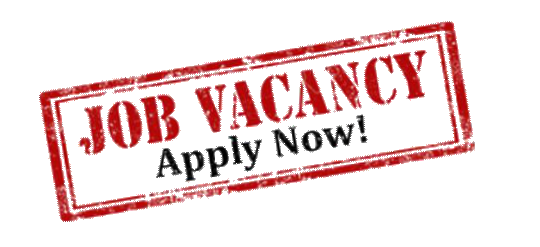 Introduction:
A private hospital in Lagos is inviting applications from suitably qualified candidates for the position of Medical Officer
Contract Type: Full time
Working Pattern: Morning duty 8 am to 5 pm, Monday to Friday. NO weekends.
Number of posts: 1
Organization: Taprobane Medical Center Nig LTD
Location: Private Hospital
Job Description:
Job Summary: The Medical Officer is responsible for applying medical knowledge and skills in the diagnosis, disease prevention, treatment and referral of patients.
Job Description:
●        We are seeking a highly capable medical officer to work in close collaboration with our team of Consultant Family Physicians.
●        To ensure success, medical officers should exhibit adequate clinical knowledge and basic emergency medical and surgical skills.
Job Requirement/Qualification:
●        MBBS or its equivalent

●        Full registration with the Medical and Dental Council of Nigeria

●        Valid medical practicing license.

●        Post NYSC Medical Officer.

●        Basic and Advanced life support skills

●        Willing to act and eager to adopt new opportunities and tough challenges with a sense of urgency, high energy, and enthusiasm

●        Good communication and interpersonal skills

●        Sound medical knowledge

●        Good leadership and counselling skills

●        Patient-focused approach

●        Excellent organizational skills and attention to detail

●        Flexible, team player, and critical thinker.

●        Be able to work with minimal supervision.

●        Knowledgeable in acute care medicine

●        Good knowledge of surgical management and care

OTHER REQUIREMENTS

●        Candidates shall be invited for a Virtual interview on Saturday 30th July 2022 at 3 pm.

Application Closes: Friday 29th July 2022 at Midnight.
Job Responsibility:
●        Monitor and provide general and follow up care to patients at designated work stations.
●        Liaise with consultants and specialists on patients' medical condition
●        Prescribe and carry out appropriate investigations and medication in line with diagnosis and as directed by the Family Physician.
●        Examine and evaluate patients to diagnose their medical conditions in liaison with respective specialists/consultants.
●        Prompt incidence reporting and management of patients' grievances
●        Maintain complete and accurate documentation of patients' encounters.
●        Provide health education and support to patients and their attendants
●        Liaise and work with other medical and non-medical staff to ensure quality care is given to patients
●        Ensure smooth running of the outpatient clinic.
●        Maintain confidentiality and impartiality
●        Comply with the use of Standard Operating Procedures and policies / adherence to quality standards and clinical practice guidelines.
Method of Application:
To apply, please complete the form below: