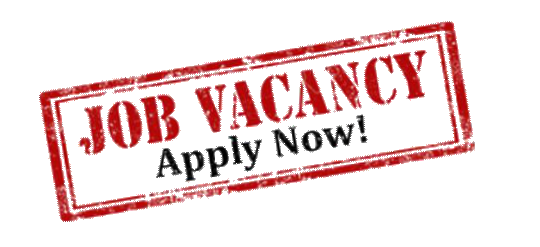 Introduction:
A private hospital in, Lagos is inviting applications from suitably qualified candidates for the position of Medical Officer.
Salary Grade:  Negotiable
Contract Type: Permanent
Working Pattern: Full-Time
Number of posts: 1
Job Description:
The Medical Officer is responsible for applying medical knowledge and skills in the diagnosis, disease prevention and treatment of patients.
1. We are seeking a highly capable medical officer to manage our medical team and to supervise the healthcare services that they provide.
2. In this role, your duties will include serving as a clinical advisor, overseeing clinical trials, and maintaining high standards of patient care.
3. To ensure success, medical officers should exhibit extensive clinical knowledge and demonstrable experience in a similar managerial role.
4. An accomplished medical officer will be someone who can align their medical expertise with best practices in health administration.
Job Requirement/Qualification:
MBBS or its equivalent
Full registration with the Medical and Dental Council of Nigeria
Valid medical practicing license
Post NYSC experience
Basic and Advanced life support skills
Willing to act and eager to adopt new opportunities and tough challenges with a sense of urgency, high energy, and enthusiasm
Good communication and interpersonal skills
Sound medical knowledge
Good leadership and counseling skills
Patient-focused approach
Excellent organizational skills and attention to detail
Flexible, team player, and critical thinker.
NOTE: Application closes 25th April, 2022. 
Job Responsibility:
DUTIES AND RESPONSIBILITIES/ESSENTIAL FUNCTIONS
·         Monitor and provide general and follow-up care to patients at designated workstations.
·         Liaise with consultants and specialists on patients' medical condition
·         Prescribe and carry out appropriate investigations and medication in line with diagnosis and as directed by a specialist.
·         Examine and evaluate patients to diagnose their medical conditions in liaison with respective specialists/consultants.
·         Prompt incidence reporting and management of patients' grievances
·         Maintain complete and accurate documentation of patient encounters.
·         Provide health education and support to patients and their attendants
·         Liaise and work with other medical and non-medical staff to ensure quality care is given to patients
·         Ensure smooth running of the outpatient clinics
·         Maintain confidentiality and impartiality
·         Comply with the use of Standard Operating Procedures and policies/adherence to quality standards and clinical practice guidelines.
CONDITION OF SERVICE
Must meet the essential person specification
Provision of satisfactory references
EXPECTED HOURS OF WORK AND LOCATION: 9:00 AM TO 6:00 PM MONDAY TO SATURDAY AND ALTERNATE WEEKEND
Method of Application:
To apply, please complete the form below: