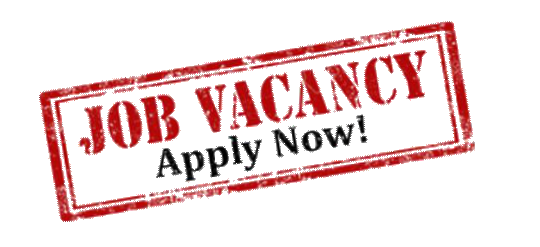 Introduction:
A private hospital on the mainland, Lagos is inviting applications from suitably qualified candidates for the position of Physiotherapist.
Position: Physiotherapist (2 Positions)
Locations: Egbeda, Lagos (Mainland)
Employment Type: Full Time 
Job Description:
·         Reporting to the Head of Unit Physiotherapy, the Physiotherapist will be responsible for carrying out assessments to evaluate their patients' range of movement and ability to carry out everyday tasks. Physiotherapists work to diagnose the causes of injury and put together a treatment plan, sometimes including exercises, manual therapy and electrotherapy (using electrical energy as a medical treatment). They also advise on managing long-term conditions.
·         The incumbent plans and develops bespoke treatment plans, which help patients to regain their independence and mobility by using purposeful activity, write patient case notes, and liaise with other healthcare professionals. The holder will be responsible to diagnose, assess and treat physical conditions.
·         The activities of the Physiotherapists will include; help patients recover with injuries sustained from surgery, illness, ageing or disability; guide patients to improve their strength and movement and prevent further problems in future as well as advice patients on managing long-term conditions.
Job Requirement/Qualification:
Qualifications
·         A Bachelor's Degree in Physiotherapy, Medical Rehabilitation or its equivalent.
·         A minimum of 2 years post qualification and NYSC experience is desirable.
·         Experience in the healthcare industry will be an added advantage.
·         Registration with the Nigerian Medical Rehabilitation Therapists Board with valid practicing license. 
Job Responsibility:
Responsibilities
·         Work with patients who have a range of conditions, including neurological, neuromusculoskeletal, cardiovascular and respiratory, sometimes over a period of weeks.
·         Diagnose, assess and treat patient's physical problem/condition.
·         Develop and review treatment programmes that encourage exercise and movement by the use of a range of techniques.
·         Formulating treatment plans to address the conditions and needs of patients.
·         Involve parents and carers in the treatment, review and rehabilitation of patients.
·         Educating patients, family members, and the community on how to prevent injuries and live a healthy lifestyle.
·         Write patient case notes and reports and collect statistics.
·         Liaise with other healthcare professionals to exchange information about the background and progress of patients, as well as to refer patients who require other medical attention.
·         Keeping up to date with new techniques and technologies available for treating patients.
·         Supervise student and junior physiotherapists and physiotherapy support workers.
·         To be legally responsible and accountable.
·         Assisting trauma patients with how to walk again.
·         To act in a caring, compassionate and professional at all times.
·         Rehabilitation and pain management - introducing exercises to reduce and manage pain following surgery, injury or illness.
·         Planning and organizing physiotherapy and fitness programs.
Skills:
·         Understanding of Physical Therapy's best practice.
·         Good time management skills.
·         Excellent interpersonal skills.
·         Tolerance and patience.
·         Good physical health and fitness.
·         Ability to work in a team.
·         The ability to build a rapport with patients from a variety of backgrounds and communicate with their relatives and carers.
·         Ability to work under pressure.
Method of Application:
To apply, please complete the form below: