You are here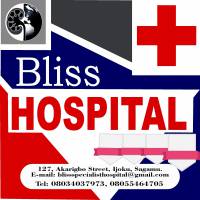 Dr Olukayode Yinka Oluyemi
Speciality/Area of Interest:
Urologist
Experience:
24 years 1 month
Place of Work:
BLISS HOSPITAL, 127 AKARIGBO STREET, IJOKU, SAGAMU. Lagos
Institution Attended: University of Ibadan
Bio
I am a urological surgeon with a bias in endourology and urolaparoscopy. My specialist training took place in the following institutions:- Olabisi Onabanjo University Teaching Hospital, Sagamu; University College Hospital, Ibadan; Urology and Nephrology Centre of the University of Mansoura, Egypt; Department of Urology, University of Leipzig, Germany; Urologie and Sante de la Famille, Hospital General de Grand-Yoff, Dakar, Senegal; and Excel Hospital (an advanced laparoscopy and urology centre), Ghod do - Bhatar Road Junction, Surat, Gujarat, India.
I am a Scholar of the Societie Internationale d'Urologie (SIU). I am also a Scholar of the world Endourological Society (ES).