You are here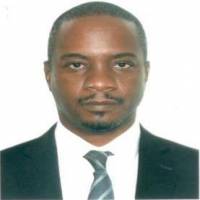 Dr Dapo Majekodunmi
Speciality/Area of Interest:
Obstetrician & Gynaecologist
Experience:
33 years 11 months
Place of Work:
St. Nicholas Hospital Lagos Lagos
Institution Attended: University of Lagos
Bio
Dapo Majekodunmi was born in Lagos, Nigeria. He completed his medical training in 1989 from the University of Lagos Teaching Hospital, Nigeria. Following this, he went to the UK for his post graduate training in Obstetrics and Gynecology and became a member of the Royal College of Obstetrics and Gynecology in 1997.
In 1998 he came back to Nigeria and began to work at St Nicholas Hospital as Consultant Obstetrician and Gynecologist. In 2000 he was appointed the Medical Director of St. Nicholas Hospital. He has been the driving force behind the development of the hospital especially with the recent expansion to different locations within Lagos.