You are here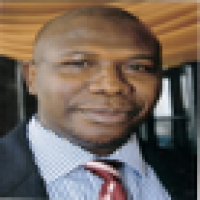 Prof Babatunde Lawal Salako
Degrees:
MBBS FWACP, MNIM
Experience:
37 years 2 months
Place of Work:
UCH, Ibadan Ibadan Oyo
Institution Attended: University of Ibadan
Bio
Professor Babatunde Salako is the current Provost of the College of Medicine, University of Ibadan, Ibadan, Nigeria.
He is a Professor of Medicine/Nephrology, Department of Medicine, College of Medicine, University of Ibadan and Consultant Nephrologist, University College Hospital, Ibadan, Nigeria.
He graduated from the Ibadan Medical School in 1986, commenced residency training in 1990 and obtained the Fellowship of the West African College of Physicians in 1994. He was appointed a lecturer and consultant nephrologist in the Department in 1996 and rose through the ranks to the grade of Professor in 2006.
He had short clinical observership training in kidney transplantation at the Manchester Royal Infirmary, Manchester University Hospital, UK in 2007 and was a visiting Professor at the Department of Preventive Medicine and Epidemiology, Loyola University, Chicago, USA in 2010.
Professor Salako is a member of several professional organizations and has made significant contributions to the fields of clinical epidemiology and genetics of hypertension and kidney diseases with over 90 journal articles in both local and international journals and a book on preventive nephrology.
He's a principal investigator on the Kidney Diseases Research Network of the NIH/Wellcome Trust – funded Human, Health and Heredity (H3) Africa Consortium.