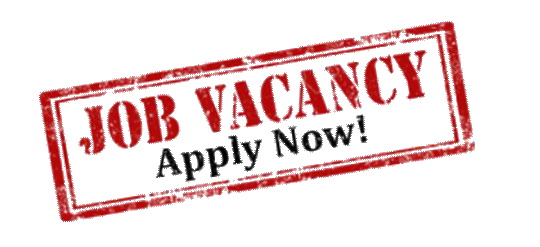 Introduction:
Our client, a cancer care organization – NGO is currently seeking applications from eligible applicants for the post of a PROGRAM COORDINATOR
The PROGRAM COORDINATOR will be responsible for the implementation of the all programmes supported by the project support teams. The PROGRAM COORDINATOR will be supported on the technical side by all Programme implementing partners.
Our client's mission is to serve people in need by expanding access to cancer care across Africa in a sustainable and efficient manner.
Job Description:
Key Jobs Responsibilities
The PROGRAM COORDINATOR will perform the following functions:
Stakeholder Management
Support the establishment of a governance framework for the Cancer Care Programme.
Establish a solid working relationship with implementing partners.
Lead the planning, implementation and organization of strategic capacity building of personnel, beneficiaries and stakeholders within the Programme.
Manage communications and ensure stakeholders are aware of the organiation's activities, progress, exceptions.
Programme Delivery and Performance:
Develop a streamlined and effective Programme governance framework.
Oversee the Programme implementation plans in collaboration with the team and partners, including setting objectives, performance measurements, standards and results expected to ensure timely and client-oriented services.
Supervise the timely and cost-effective implementation of the Programme, expectations, approved budget and full cost recovery.
Personnel Management:
Plan, recruit, manage and develop project(s) personnel/technical experts with the skills and competencies needed to ensure optimum performance and encouraging the formation of diverse teams in term of gender and geography.
Promote teamwork, collaboration and diversity by providing the programme team with clear direction, objectives and guidance to enable them to perform their duties responsibly, effectively and efficiently.
Foster a positive work environment, respectful of both men and women, and ensure that the highest standards of conduct are observed.
Knowledge Management and innovation:
Keep abreast of and incorporate latest/best practices, approaches and technology to enhance the programme delivery and results.
Institutionalise and share best practices and lessons learned for corporate development planning and knowledge building.
Job Requirement/Qualification:
Eligibility Criteria
Applicants must have:
Bachelor's Degree in Project Management, Public Administration, Social Science, and Development Studies with a combination of 2 additional years of relevant professional experience
Minimum 3 years of experience in programme management or working in a non-governmental organization specifically with the following experience are required:
Working in stabilization related interventions;
Outreach, advocacy and effective communications.
Experience working with national governments and ministries is desirable.
Stakeholder management experience is an asset.
Experience with research and integration research into programme design is an advantage.
Fluency in written and spoken English is required.