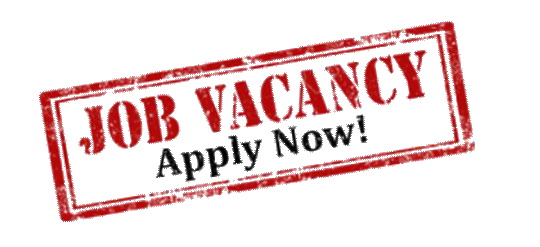 Introduction:
South Shore Women's and Children's Hospital (SSWCH) in Lagos is inviting applications from suitably qualified candidates.
Reference Number: CPAE01
Salary: N600, 000 – N750, 000(negotiable)
Contract type: Permanent
Working pattern: Full-time 
Job Description:
As a paediatrician, your main occupational tasks involve providing medical care to people ranging in age from new-borns to young adults. You are responsible for examining, diagnosing, and treating children with a wide variety of injuries and illnesses.
REQUIREMENTS

            ESSENTIAL

          DESIRABLE

Qualifications

·        

MBBS/MB ChB

·        

FMCPaed or equivalent

·        

Valid MDCN practising license.

·        

Three to five years post residency experience.

·        

Subspecialty training

·        

Msc, Phd

Clinical Experience

·        

A wide experience in General Paediatrics and Neonatology

·        

Appropriate competencies and skills in basic and Neonatal life support

·        

Child protection training and experience

·        

A research interest in area of expertise

Management and Administrative Experience

·        

Evidence of leadership and management skills

·        

Ability to carry out administrative duties in the department

·        

Evidence of participation in clinical audit

·        

Experience of risk management programmes

Teaching experience

·        

Enthusiastic

·        

Ability to teach clinical skills

 

Personal Qualities

·        

Highly committed to team work

·        

Compassionate and effective communicator

·        

Enthusiastic about hands-on, clinical paediatrics

·        

Enquiring, critical approach to work

·        

Caring and supportive attitude to patients

·        

Supportive to colleagues

·        

Able to communicate effectively with parents, doctors, nurses and other agencies

·        

Committed to Continuing Professional Development

·        

Enthusiastic and willing to undertake additional professional responsibilities

·        

Formal training in communication skills
Essential Functions
·         Provides comprehensive clinical service, governance and leadership in Paediatric Medicine to promote quality health outcomes for patients.
·         Examine children regularly to assess their growth and development.
·         Treat children who have minor illnesses, acute and chronic health problems, growth and development concerns.
·         Collect, record, and maintain patient information, such as medical history, reports, and examination results.
·         Prescribe or administer treatment, therapy, medication and other specialized medical care to treat or prevent illness, disease, or injury in infants and children.
·         Order, perform and interpret diagnostic tests to obtain information on medical condition and determine diagnosis.
·         Advise patients, parents or guardians concerning diet, activity, hygiene, and disease prevention.
·         Explain procedures and discuss test results or prescribed treatments with patients and parents or guardians.
·         Monitor patients' conditions and progress and re-evaluate treatments as necessary.
·         Direct and coordinate activities of nurses, assistants, specialists, therapists, and other medical staff.
·         Refer patient to medical specialist or other practitioner when necessary.
·         Provide consulting services to other physicians.
·         Advise medical personnel regarding healthcare issues.
·         Prepare official health documents or records.
·         Run the neonatal intensive care unit to the best standard of practise.
·         Participate in developing training programmes and also training medical officers and nurses and may include mentoring/ supervision as well as preparing rotas for doctors.
·         Participate in continuing professional development at local and international level.
·         Participate in clinical recruitment exercises for the hospital.
Condition of Service
·         Must meet the essential person specification
·         Provision of satisfactory references
·         The appointee is expected to undergo annual appraisal within the hospital's framework and attain appropriate and sufficient continual professional development to meet required recommendation
Competencies
·         Active Listening
·         Critical Thinking
·         Sound Judgment and Decision Making
·         Time Management
·         Learning Strategies
·         Active Learning
·         Quality Control Analysis
·         Good Writing skills
·         Problem Solving
·         Management of Personnel Resources
Supervisory Responsibilities
This position is responsible for the direct supervision of all employees in your area of speciality and Medical Officers under the supervision of the Medical Director.
Expected Hours of Work
This is a full time position. Days and hours of work are Monday through Sunday, 8 a.m. to 5 p.m.
On-call duties inclusive which will be 1 in 3 (with two other consultants)
Location
Required to work in multiple branches in Lagos owned by the hospital.
Additional Eligibility Requirement
·         Excellent people skills, with an ability to partner with a dynamic leadership team.
·         Possess personal qualities of integrity, credibility, and commitment to corporate mission.
·         Flexible and able to multitask; can work within an ambiguous, fast-moving environment, while also driving toward clarity and solutions; demonstrated resourcefulness in setting priorities and guiding investment in people and systems.
·         Independent and strong Entrepreneurial attitude, confident, Global thinker, Self-starter, Good analytical skills.
Other Duties
Please note that this job description is not designed to cover or contain a comprehensive list of activities, duties or responsibilities that are required of the employee for this job. Duties, responsibilities and activities may change at any time with or without notice.
Employment Benefits
Health Insurance
Pension Scheme
Paid public holiday/annual leave authorised by management
Medical
Successful candidate will be expected to have a medical check done by the hospital.
Selection Process
Recruitment for this position will be in two stages: 
·         An initial sift to create a shortlist
·         Face-to-face interview
Feedback will only be provided if you are successful in the interview
Eligibility
External recruitment only
Working for SSWCH
We recruit by merit on the basis of fair and open competition.
SSWCH embraces diversity and promotes equality of opportunity.
Job Requirement/Qualification:
Applications should include Curriculum vitae.
Method of Application:
To apply, please complete form below: