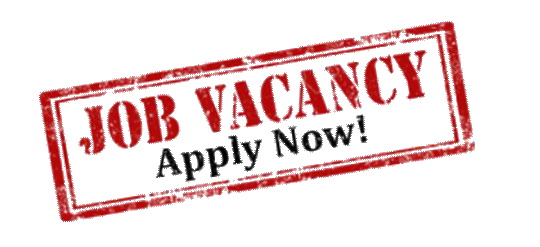 Introduction:
Sigma Consulting Group is a recruiting firm with corporate head office in Lekki, Lagos. We are recruiting for our client, DirectCare Services Limited, a US-based health service company that seeks to provide healthcare solutions to families, loved ones and friends of Nigerians in Diaspora, ensuring distance is no barrier to creating and preserving health. DirectCare integrates standardized and internationally tested clinical protocols including the PCMH into a comprehensive and well thought-out delivery model. We are looking for a part-time Medical Affairs Associate (Family Physician) whose job description will include among others developing and compiling management (Diagnosis, Investigations, treatment and follow-up protocols) for the various medical conditions. Developing guides and procedures for each client call across the States DirectCare will work in.
Job Description:
Personal-Team-Organization.
• Reviews patient file/record, including allergies, problems and medications.
• Elicits and records information about patient's medical history.
• Examines patients for symptoms or physical information.
• Orders or executes various tests, analyses and diagnostic images to provide information on patient's condition.
• Analyzes reports and findings of tests and examination and diagnoses condition of patient.
• Administers or prescribes treatments.
• Determines and prescribes medication, dosage and schedule given the patient's condition and allergies.
• Discusses any possible side effects to medication with patient.
• Promotes health by advising patients about diet, hygiene and methods for prevention of disease.
Job Requirement/Qualification:
Competencies – Specificity
• Analytical – Synthesizes complex or diverse information; collects and researches data.
• Problem Solving – Identifies and resolves problems in a timely manner.
• Technical Skills – Assesses own strengths and weaknesses.
• Customer Service – Manages difficult or emotional customer situations; responds promptly t customer needs; solicits customer feedback to improve service; responds to requests for service and assistance.
• Oral Communication – Responds well to questions; participates in meetings.
• Written Communication – Writes clearly and informatively.
• Ethics – Treats people with respect; upholds organizational values.
• Qualifications – To perform this job successfully, an individual must be able to perform each essential duty satisfactorily.
The requirements listed below are representative of the knowledge, skill, and/or ability required.
Language Skills
Ability to read, analyze and interpret general business periodicals, professional journals, technical procedures, or governmental regulations.
Ability to write reports, business correspondence, and procedure manuals.
Ability to effectively present information and respond to questions from groups of managers, clients, customers, and the general public.
Core Competencies:
• Patient Care
• Applying Evidence-Based Medicine
• Medical Knowledge
• Research Literacy
Cross-Cutting Core Competencies:
• Interpersonal and Communication Skills
• Motivational Interviewing and Communication Skills
• Continuous Quality Improvement (CQI) Skills
• Ethics, Human Rights and Professionalism
• Preventing and Addressing Provider Stress and Burnout
• Leadership Development (including Project Management)
• Addressing Medical―Legal Needs