You are here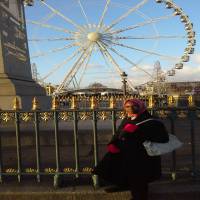 Dr Raqibat Idris
Speciality/Area of Interest:
Public Health Physician
Experience:
29 years 7 months
Place of Work:
Geneva Foundation for Medical Education and Research (http://www.gfmer.ch/) 150, route de Ferney 1211 Geneva 2 - Switzerland
Institution Attended: University of Lagos
Bio
I am Dr Raqibat Idris. I completed my MBBS degree at the University of Lagos in 1991. I also hold a Diploma of Ophthalmology degree from the West African Postgraduate College of Surgeons and a Masters of Public Health degree (specializing in Management of Health Systems) from the University of Liverpool. I currently work with the Geneva Foundation for Medical Education and research as a technical officer; coaching online course participants, developing and reviewing training modules and providing scientific support. My previous work experiences include general and ophthalmological practices in private and faith based hospitals in Lagos and with the Lagos State Hospital Service Commission; and as a HIV clinician with the Ministry of Health and Social Services (Center for Disease Control (CDC) project) in Namibia.