You are here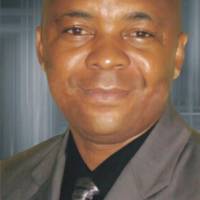 Dr Okezie Kanu
Speciality/Area of Interest:
Neurosurgeon
Experience:
27 years 8 months
Place of Work:
Lagos University Teaching Hospital Ishaga Rd, Idi Oro, Lagos Lagos
Institution Attended: University of Lagos
Bio
I am a board-certified Neurosurgeon, a fellow of the West African College of Surgeons, with mini-fellowships in skull base surgery in the Netherlands, Israel, New York and North Carolina. An executive committee member of the AANS/CNS Joint Tumor Board since 2010.
I am involved in Neurosurgical Education at graduate and postgraduate levels. I am committed to training and research among Nigerian and African population through collaboration and team efforts.
While I manage General Adult and pediatric Neurosurgical patients (Brain and Spine), I have special interest and passion for management of brain tumors and surgeries of the base of skull. I work closely with the maxillofacial, E.N.T (Otorhinolaryngology), ophthalmology and plastic/reconstructive surgeons. I carry out both open and endoscopic (minimally invasive) procedures.
My research interest revolves around Neurosurgical infections, Neurosurgical Oncology (tumors) especially the biology and characterization of brain and spinal tumors, and translational studies in Sub-Saharan Africa. I am also interested in Anthropometry in relation to surgical neuroanatomy in Africans.
I welcome both local and international collaborators especially those who share the vision of improving the standards of Neurosurgery practice and services in the sub-region.
(+2348068918462)